Defibrillator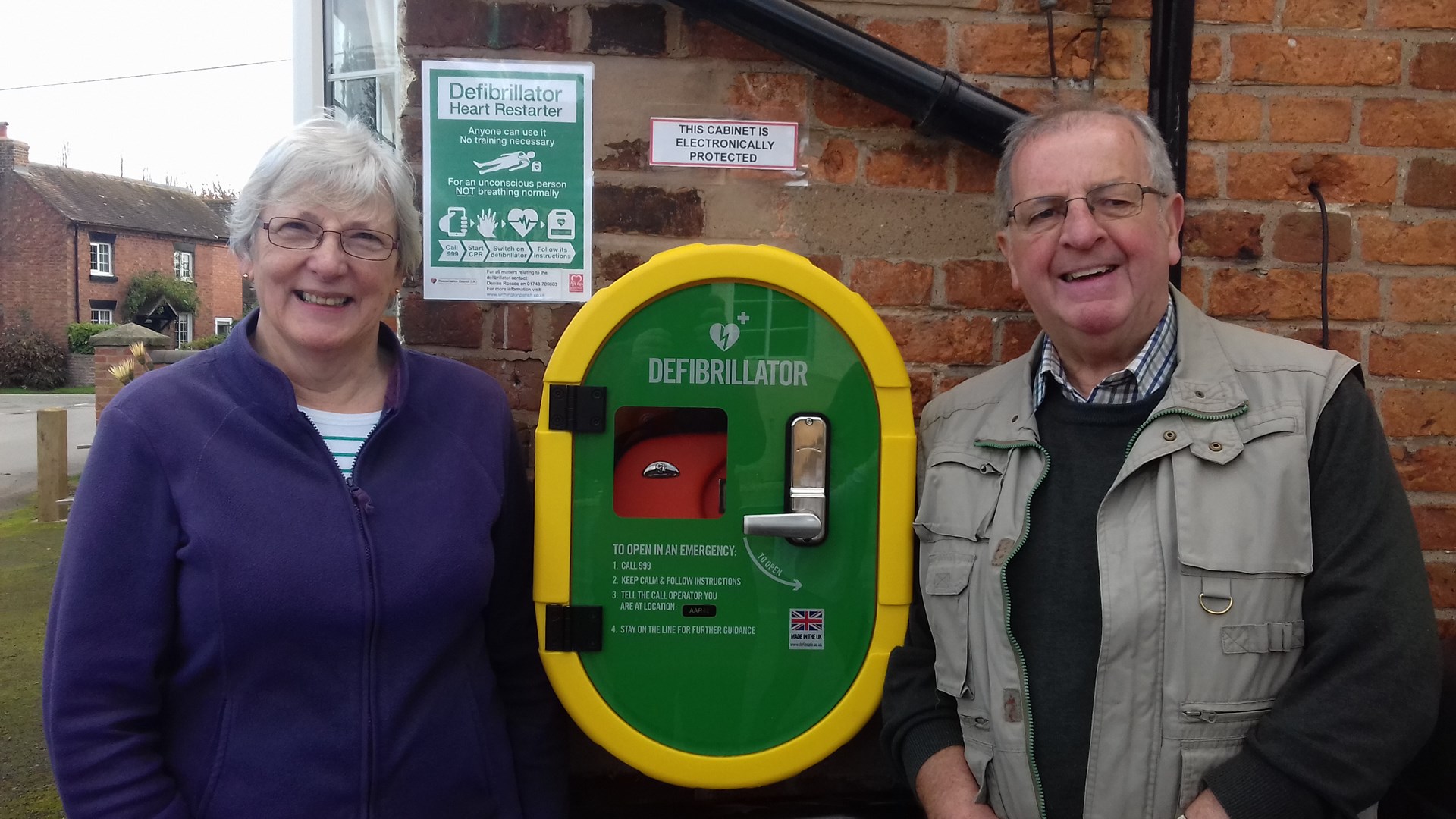 The defibrillator can be found on the side of the Hare & Hounds Public House
(by kind permission of Dave Buswell)
Brian & Josie Smith were the instigators of purchasing a defibrillator for Withington Village. To raise funds they organised an "All Around The Wrekin Tractor Road Run" followed by a display on the village green of the tractors together with Vintage/Classic Cars & Motorcycles.
In the mean time the Parish Council were awarded a grant by the British Heart Foundation to purchase a defibrillator and training equipment at a considerably reduced price. However, there was additional equipment required and installation costs.
The Vintage Tractor event on 24 September 2017 was a tremendous success and raised the fantastic sum of £3,735.30. Which enabled the purchase of the defibrillator, training equipment, a weatherproof heated cabinet and the costs for installation. A sum of money has been retained to cover the fixed costs for the next 10 years as well as incidental costs.
The excess funds have been divided between The Church, The Village Green, The Parish Room and most Importantly in recognition of Nicky's (Hare & Hounds) hard work at the fund raising event, Brian requested that a larger sum be given to the British Heart Foundation the charity that Nicky has been raising funds for over the past year.
The Parish Council will be formally adopting the defibrillator at it's meeting on 15th November 2017 to ensure the ongoing maintenance and governance.
I'm sure you will agree that Withington owes Brian & Josie a huge debt of gratitude for all their hard work and what they achieved.
Anyone wanting further information or copies of the notes from the informal discussions regarding the defibrillator fund raising please contact Withington Parish Clerk: Denise Roscoe on 01743 709603 or email: clerkwithingtonpc@gmail.com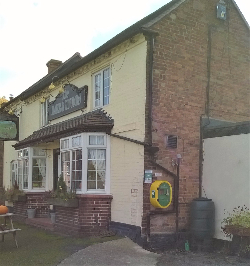 What is in the Cabinet?
To ensure that the defibrillator works efficiently and to get the maximum life from the disposable battery the cabinet needs to be kept at a constant temperature.
PLEASE DO NOT OPEN THE CABINET unnecessarily.
If you and your family want to familiarise yourself with what is in the cabinet, the pictures below are of the actual contents (click on the images to enlarge and see description). Visit the defibrillator training page for more information.